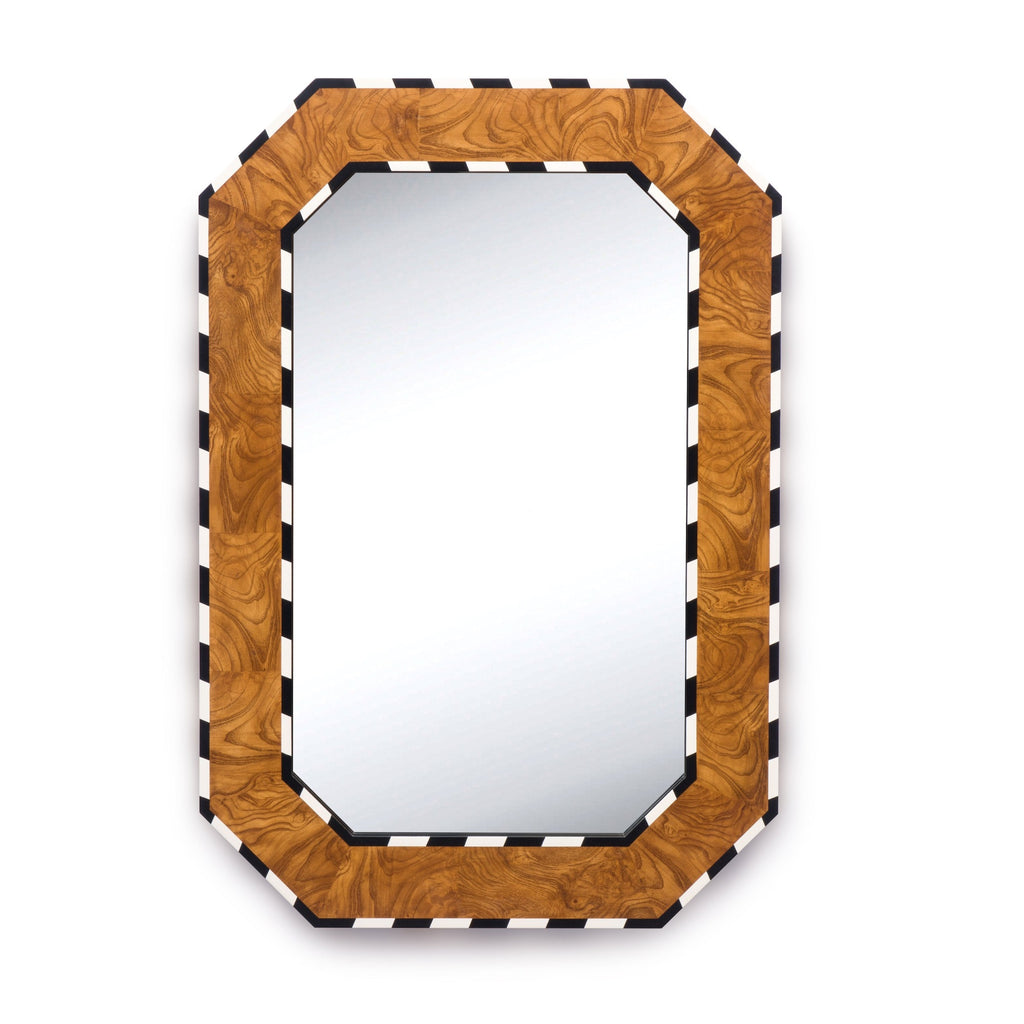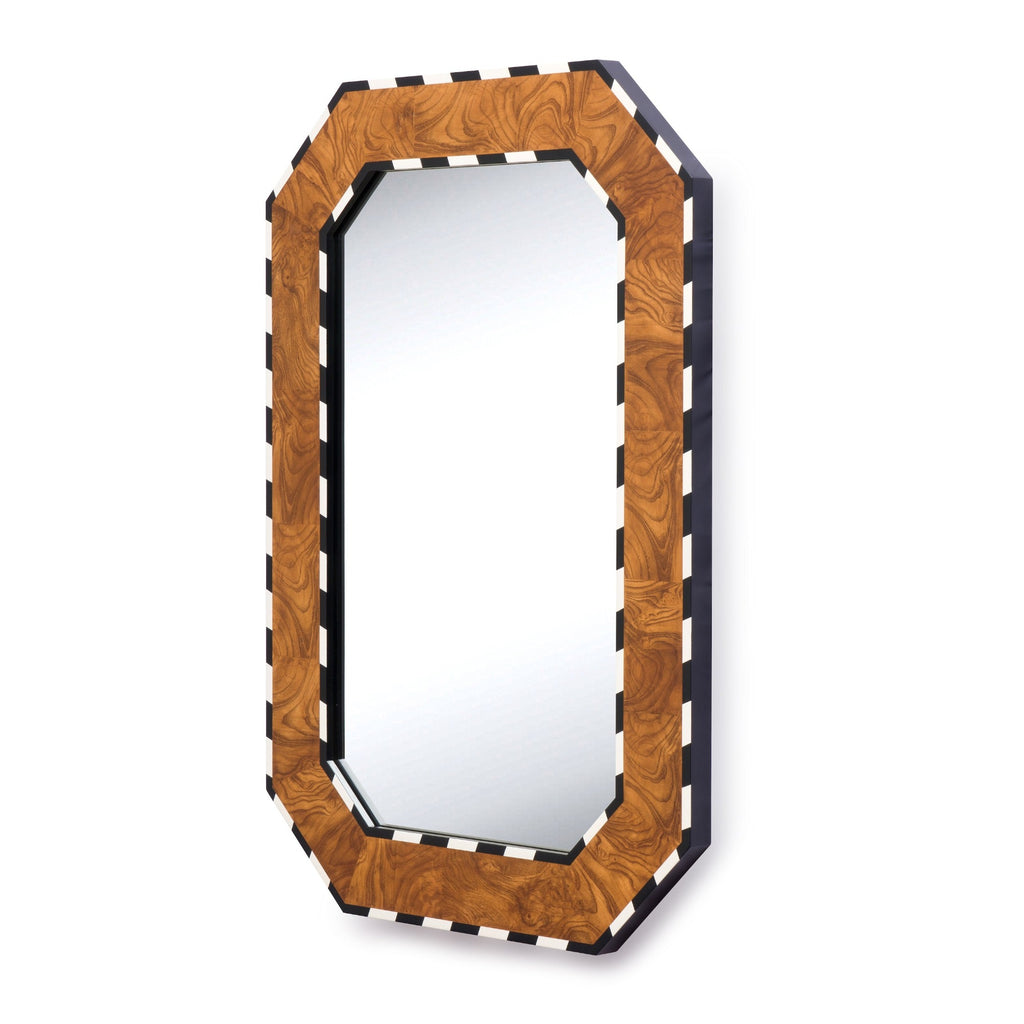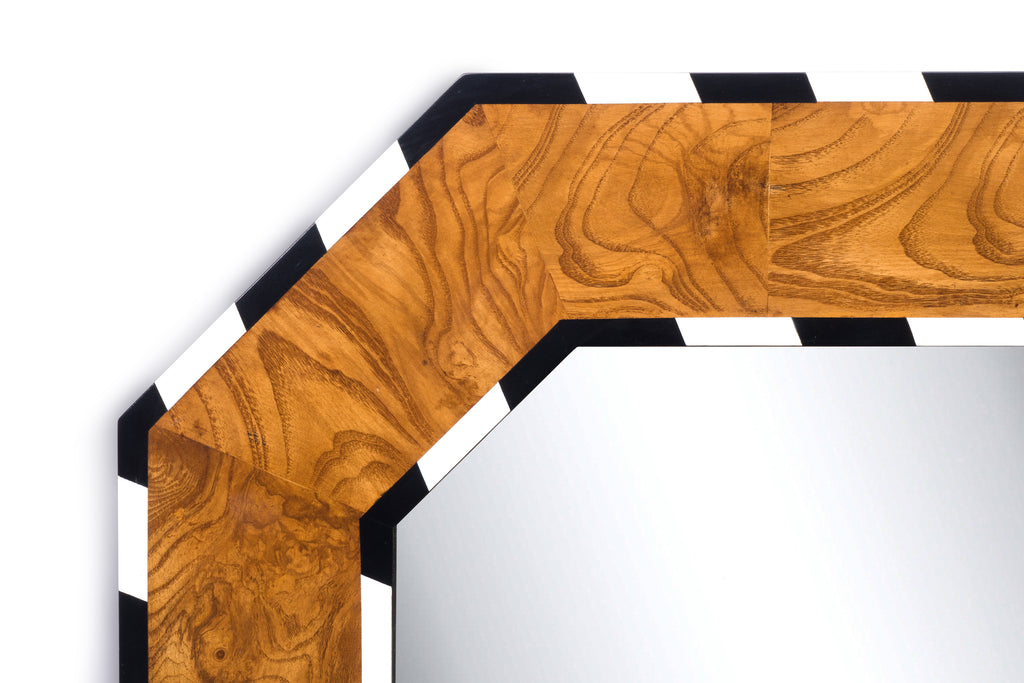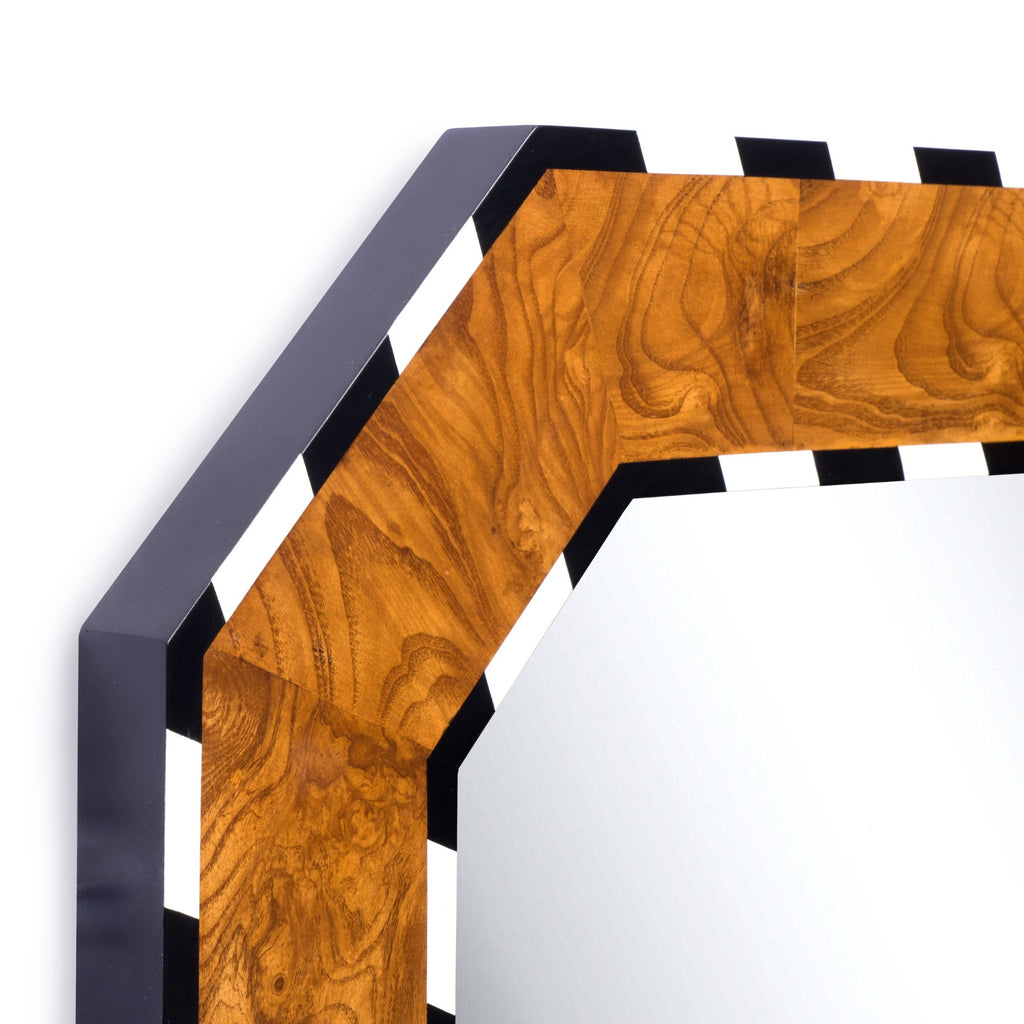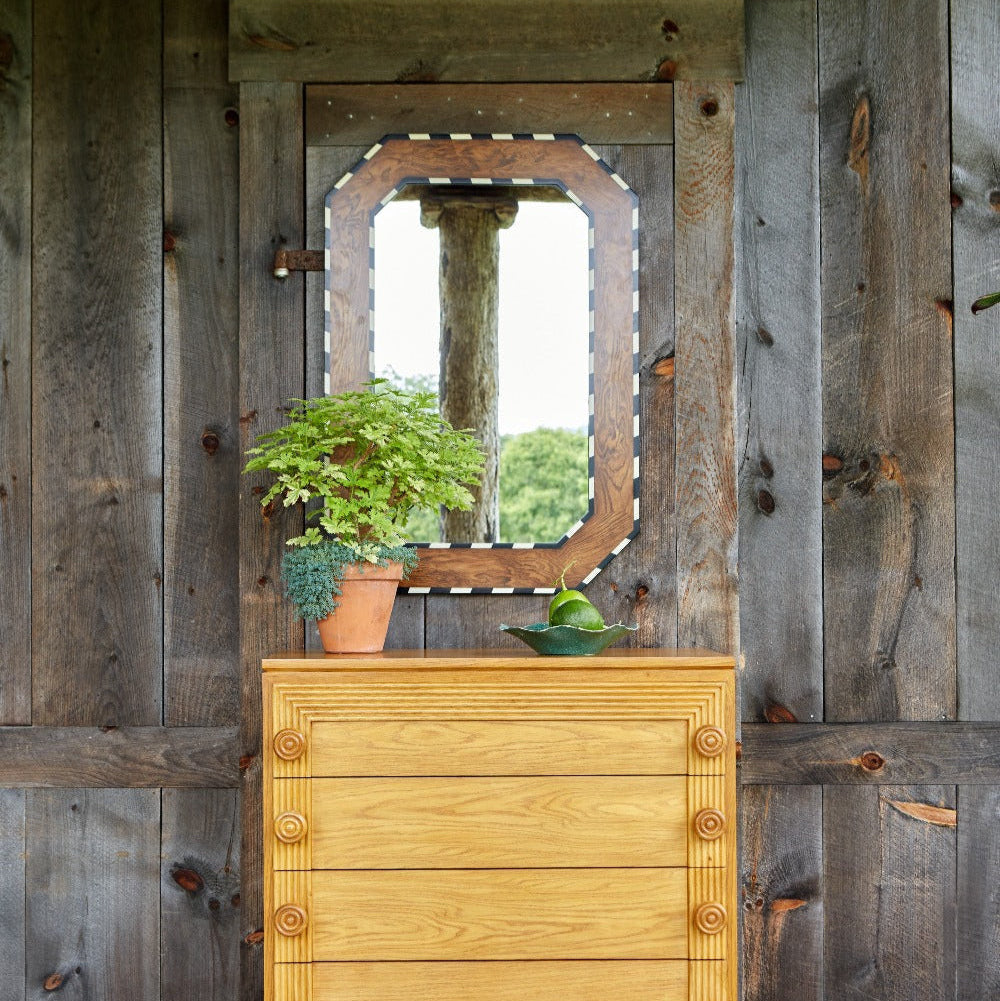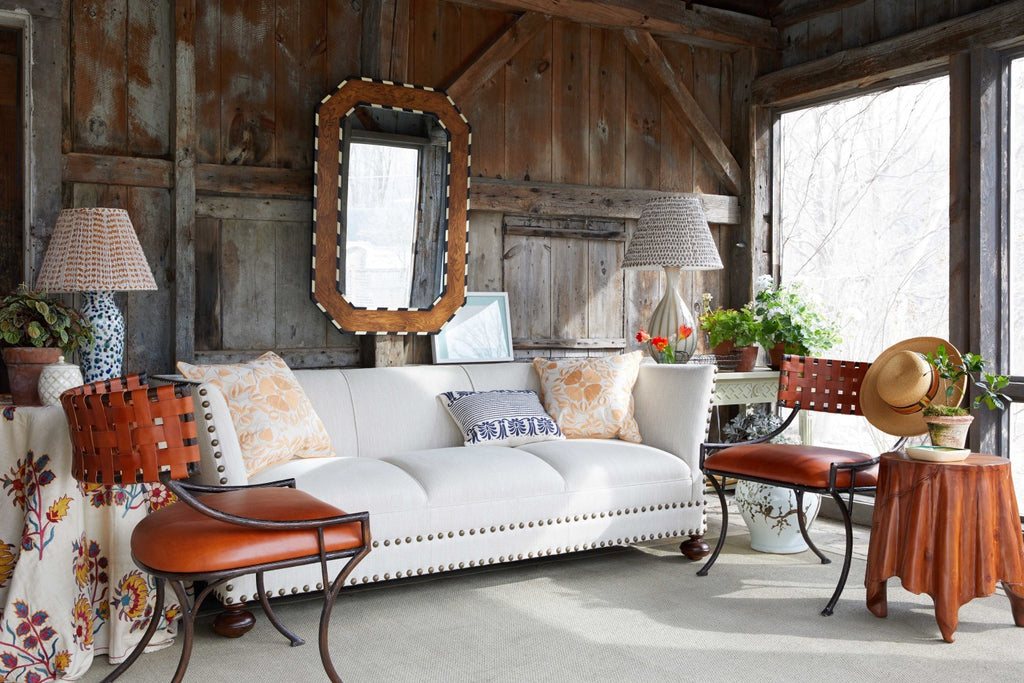 Orwell Mirror
$2,200
Dimensions
Tear sheets & Downloads
Share
Description
28"W x 1.5"D x 41"H.

Additional Information
The decorative burlwood veneer of this elongated, octagonal shaped mirror is unbelievably versatile. It slots smoothly into an entrance way or powder room, bringing a touch of the exotic with alternating stripes of ebony and off white - reminiscent of Anglo-Indian inlay.
Carved Blackwood with burlwood, ebony and off-white veneers. Imported.
"Wherever you wish you had a window, hang a mirror. It can provide the same effect."