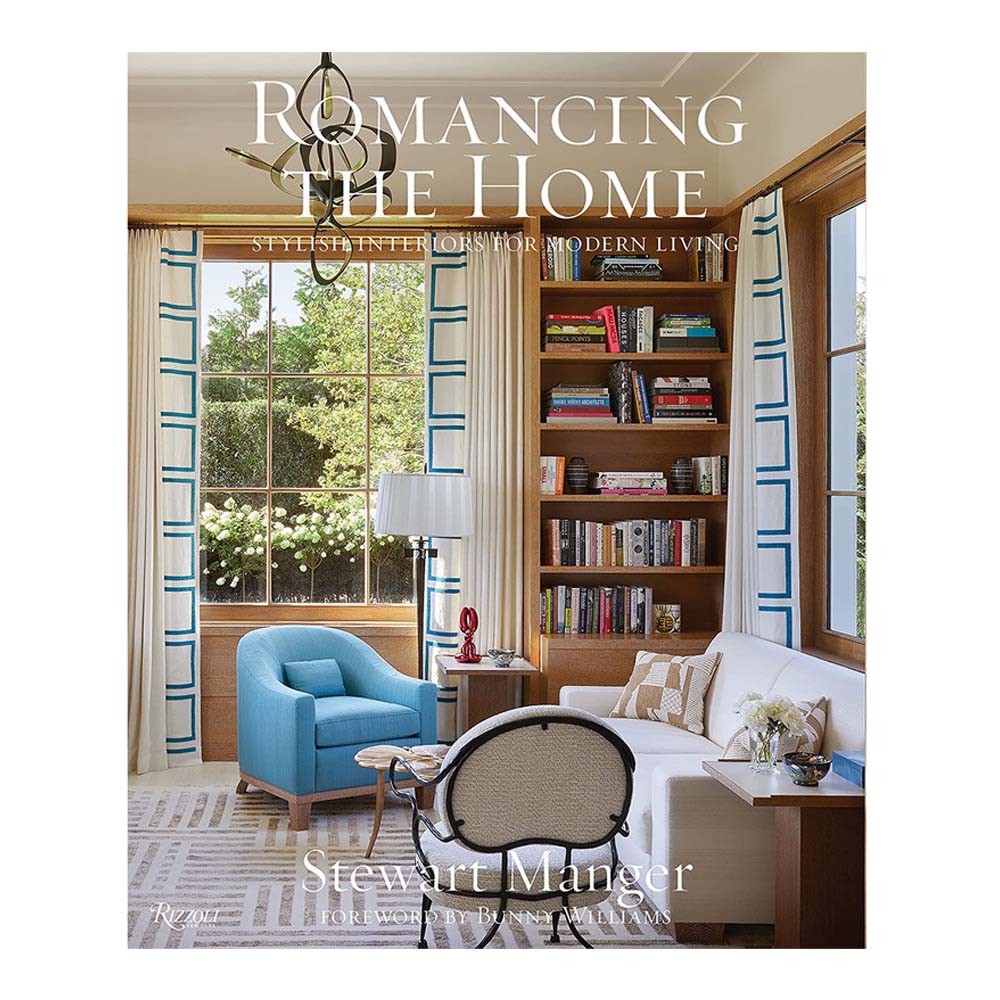 Romancing the Home
$50
Tear sheets & Downloads
Share
Description
Stewart Manger is regarded for his bespoke interiors in which exquisite craftsmanship and a classic-meets-modern flair. This rising star's first monograph showcases his imaginative ways to create vibrant and stylish rooms.

Having apprenticed with celebrated New York interior designers such as David Easton, Bunny Williams, and David Kleinberg, Manger recently launched his own firm and has quickly established himself as a top designer creating arresting interiors. His surehanded approach that seamlessly melds the contemporary and the Old World is fresh and inviting, and his affinity for seeking the best artisans and workrooms for custom work results in impeccable homes.

Whether a restored late nineteenth-century house that embraces the warmth and comfort of an English country house, or a white-washed hillside house overlooking the sea—Manger singles out a theme that is carried throughout the design. He illustrates the mixing of exotic and playful patterns and discusses how quality antique pieces can add character to a room. This stunning aspirational book will appeal to both design insiders as well as those with an appreciation for beautiful interiors.
About The Author
In 2016 Stewart Manger established Stewart Manger Interior Design in New York City. Several of his projects have appeared in recent issues of Galerie magazine. Jacqueline Terrebonne is the editor-in-chief of Galerie magazine. Bunny Williams is an acclaimed interior designer, and author of several books, including An Affair with a House.