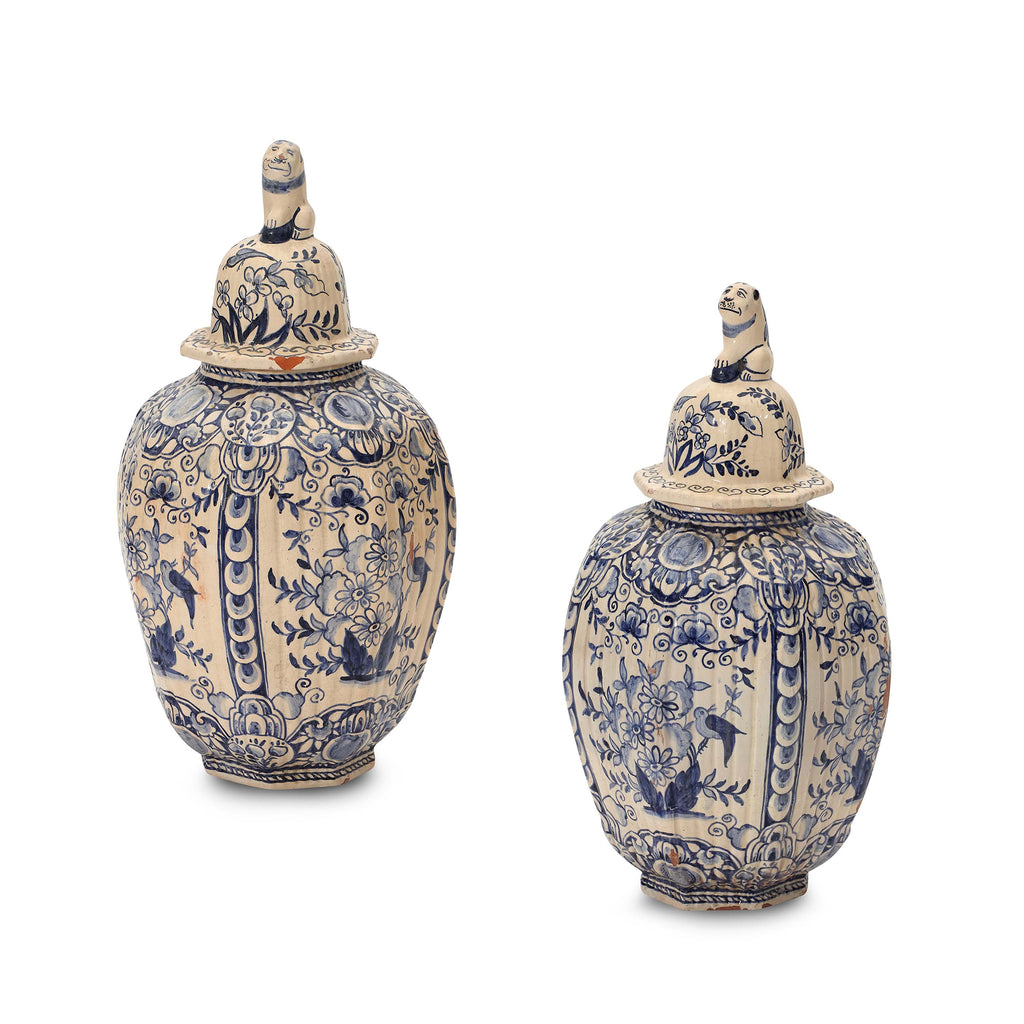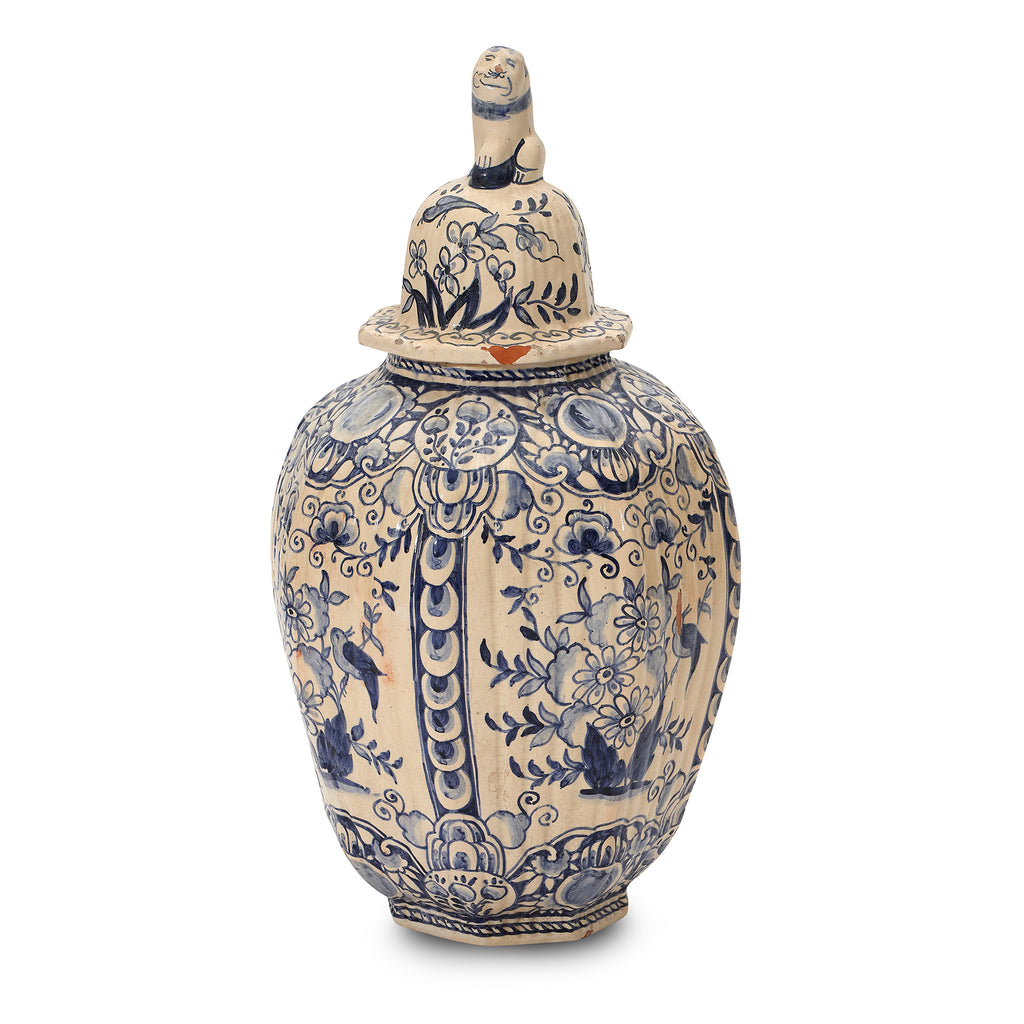 20th Century Italian Blue-and-White Jars (Pair)
$3,900
Dimensions
Dimensions: 9" W x 17.75" H x 9" D
Tear sheets & Downloads
Share
Description
A pair of Italian blue and white lidded jars surmounted by animals suggestive of Foo Dogs. The jar bodies, separated into four fields, are painted with fanciful interpretations of foliage and birds. Evidence of loving wear, with chips evident, exposing the terracotta underneath, add to the country charm of these pieces.
Dimensions: 9" W x 17.75" H x 9" D
We are thrilled to offer one-of-a-kind picks that caught Bunny's eye alongside the Bunny Williams Home collection. Always drawn to pieces with personality, Bunny has hand-picked our selection of vintage and antique pieces at markets, auctions, and shops across the world.
Please note that all one-of-a-kind vintage and antique pieces are "as is" condition as shown. If you have questions about the condition of a piece or would like to request more photos, please contact us at contact@bunnywilliamshome.com.
This piece is available for free pickup at the Bunny Williams Home showroom in New York City. For custom shipping quotes, please email us at contact@bunnywilliamshome.com.