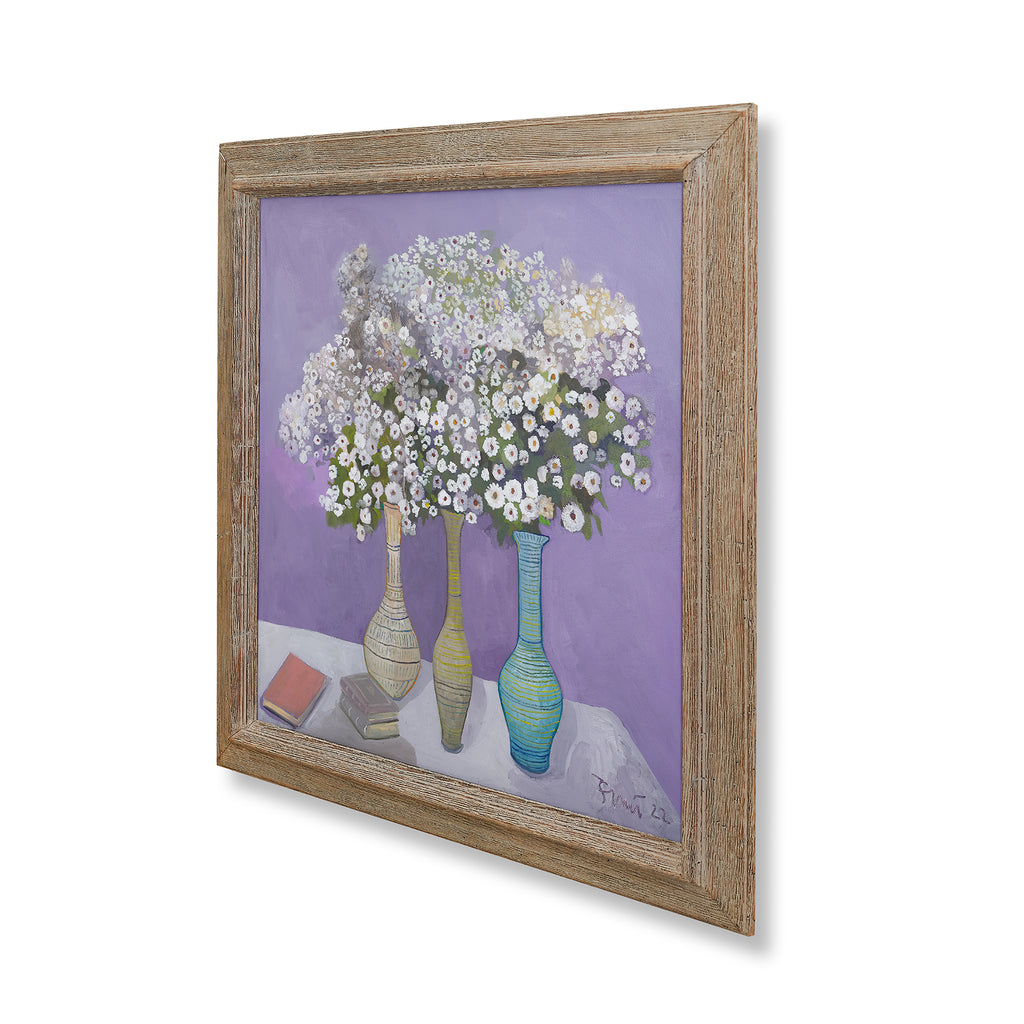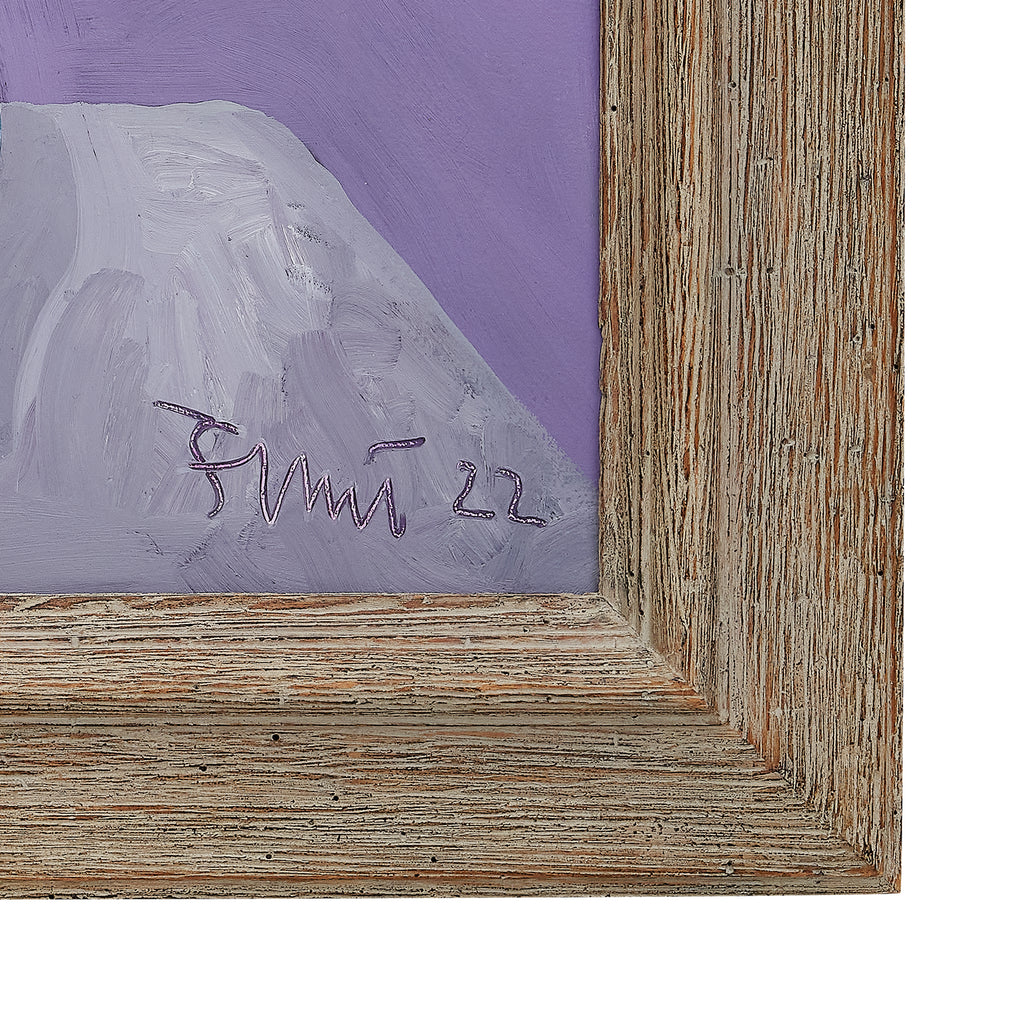 Asters in Three Vases by John Funt, 2022 (36" x 36")
$6,500
Dimensions
Framed dimensions are 36" x 36"
Tear sheets & Downloads
Share
Description
This is an original, one-of-a-kind painting by Norfolk, Connecticut-based artist John Funt entitled Asters in Three Vases, 2022. 
Framed dimensions are 36" H x 36" W 
Oil on Panel
Artist Statement:
"Books and flowers go well together for me.  The vases are from the '50s and I cluster them on a table or mantlepiece.

These paintings are inspired by my greenhouse and garden, primarily, and celebrate the palette I see in the plant world accentuated by each season. I literally divide my time between the studio and the adjoining greenhouse and garden—both provide a needed refuge. I will take a plant cutting to the easel and paint/study it.  I celebrate patterns in leaves, petals, textiles and happily disappear into the process!  
I find the use of vintage frames adds a collage element. So often a painting is a simplification of ideas. For me it is a process of editing and as such requires an initial complexity of color and detail which is painted over or refined. The gessoed panels allow me to sand, layer and edit more than canvas would.  I seem to never tire of the simple forms of flower pots and vases and the elegance of leaves:  green has always been the anchor."
Vintage wood frames collected for their unique beauty are chosen by the artist specifically for each new painting.
This painting is available for free pickup at the Bunny Williams Home showroom in New York City. For custom fine art shipping quotes, please email us at contact@bunnywilliamshome.com.