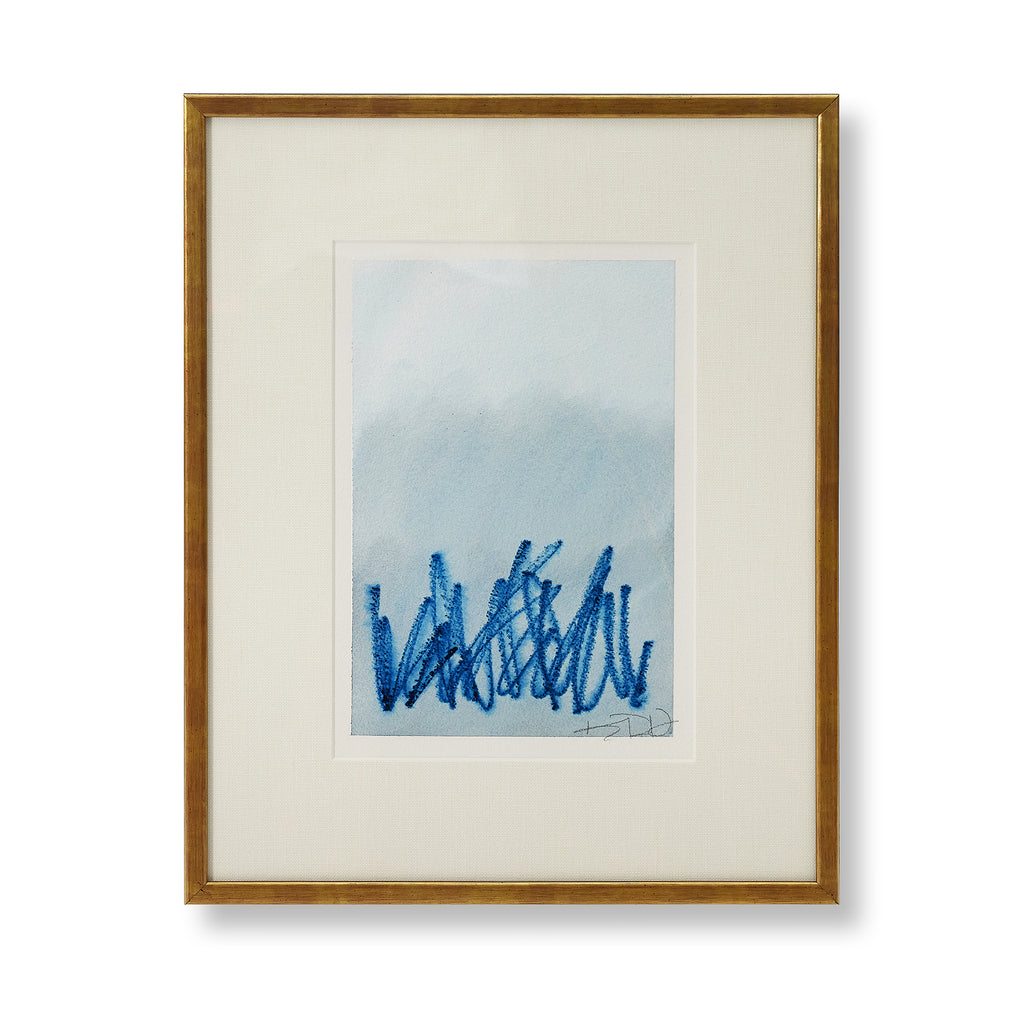 Rainy Day Poem by Kayce Hughes (17" x 21")
$650
Dimensions
Framed dimensions are: 16.875" W x 20.875" H x 1" D

Tear sheets & Downloads
Share
Description
Rainy day poem is an original acrylic and aquarelle painting by Kayce Hughes on 300lb French watercolor paper. It is professionally framed in an antiqued gold frame.
Framed dimensions are: 16.875" W x 20.875" H x 1" D
We are thrilled to offer one-of-a-kind picks that caught Bunny's eye alongside the Bunny Williams Home collection. Always drawn to pieces with personality, Bunny has hand-picked our selection of one-of-a-kind, vintage and antique pieces at markets, auctions, and shops across the world.
Please note that all one-of-a-kind vintage and antique pieces are "as is" condition as shown. If you have questions about the condition of a piece or would like to request more photos, please contact us at contact@bunnywilliamshome.com.
This piece is available for free pickup at the Bunny Williams Home showroom in New York City. For custom fine art shipping quotes, please email us at contact@bunnywilliamshome.com.