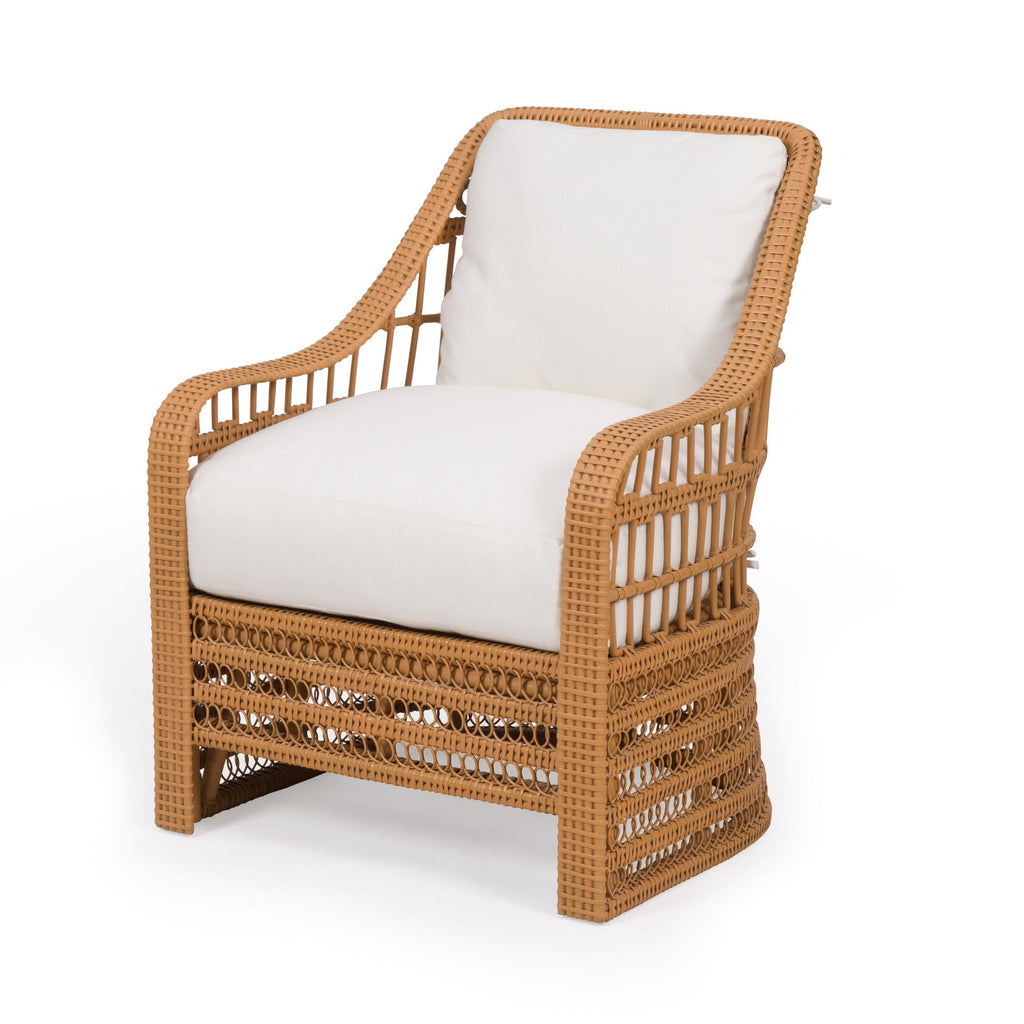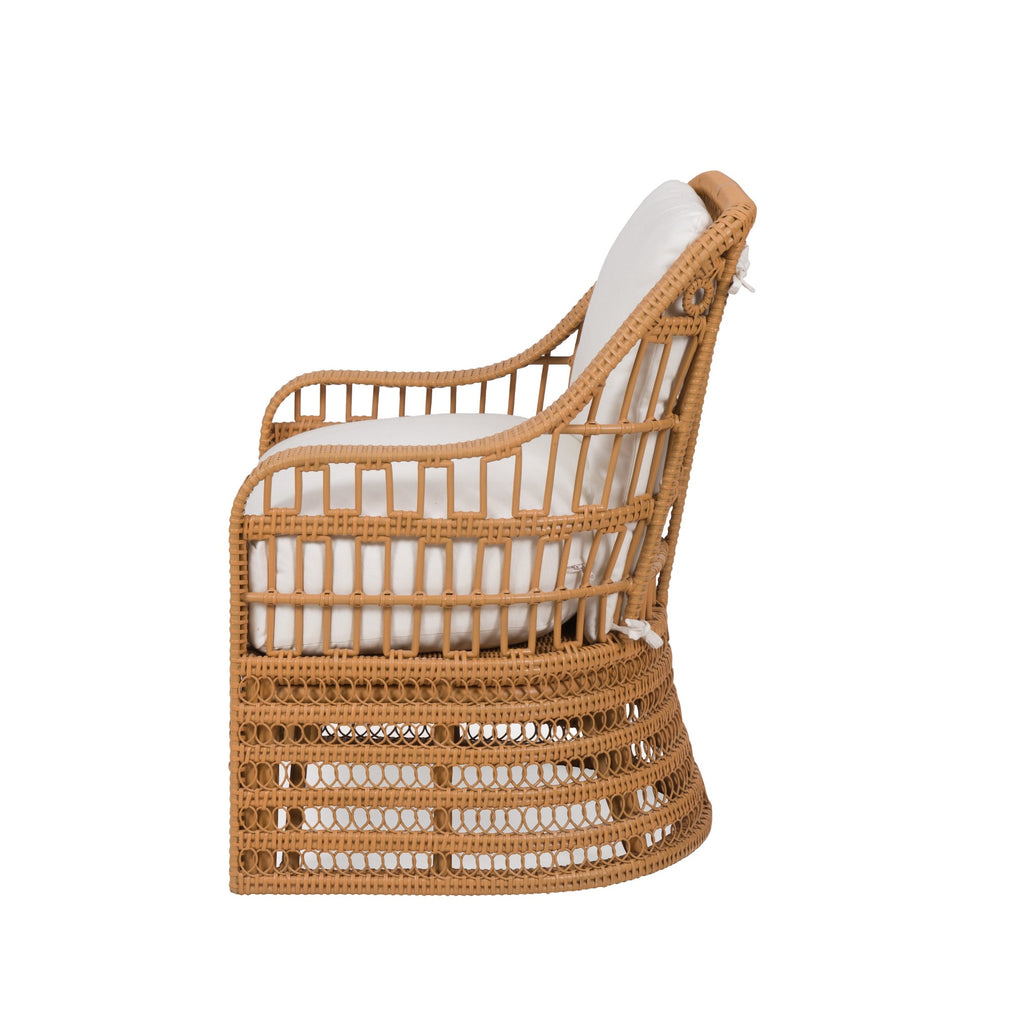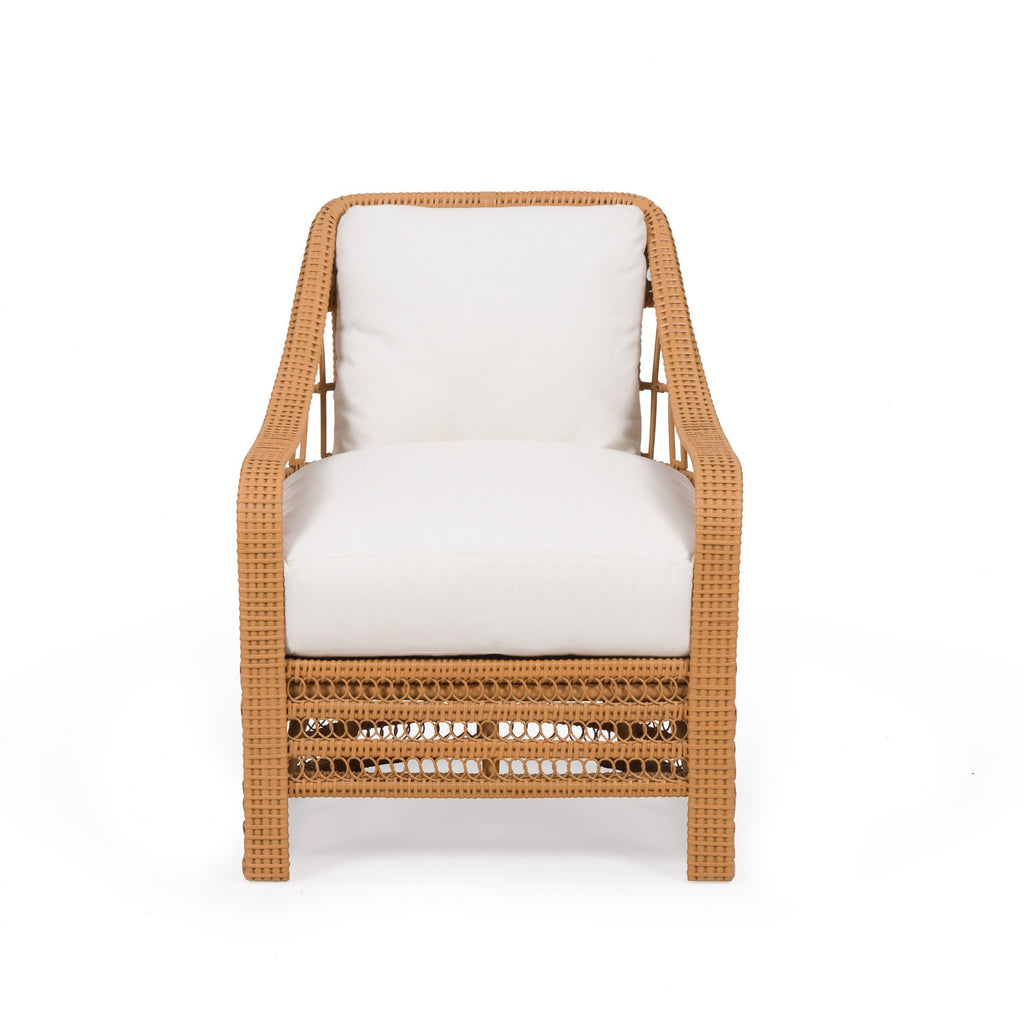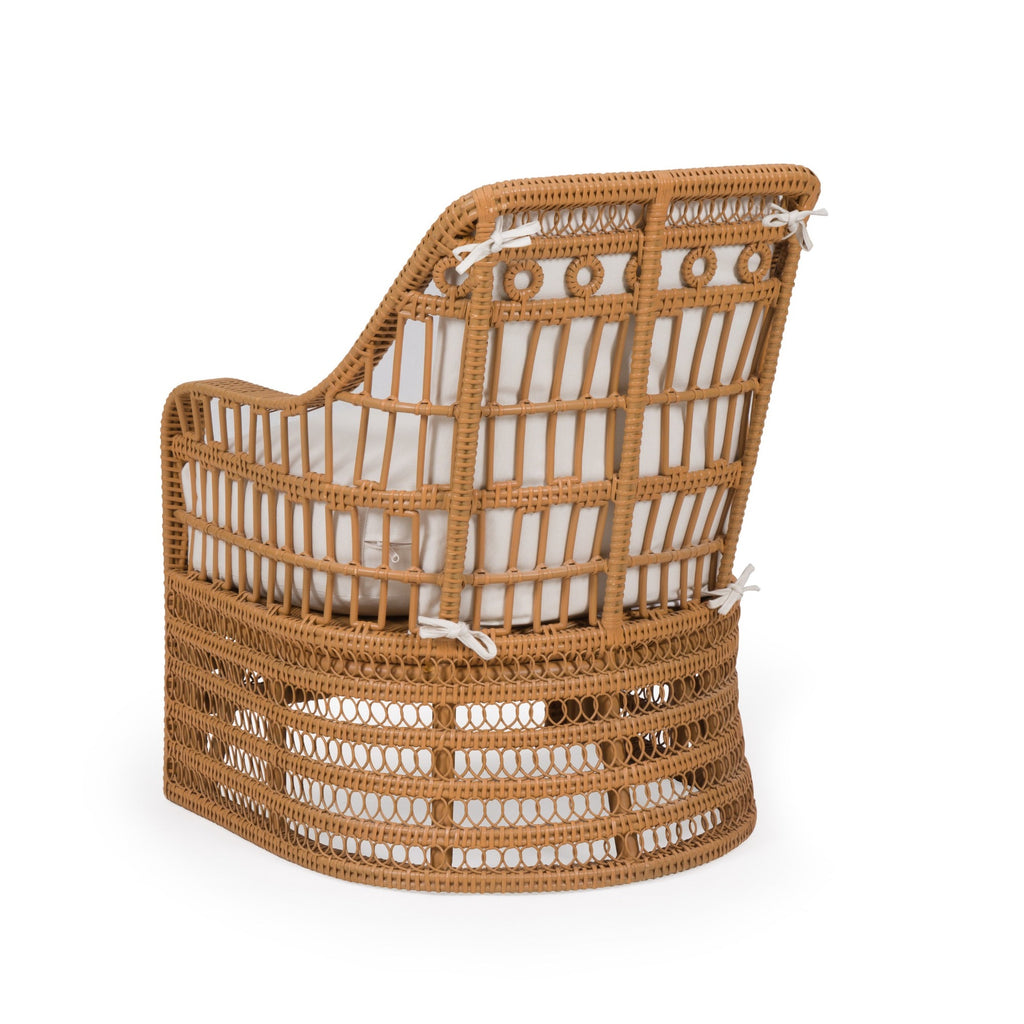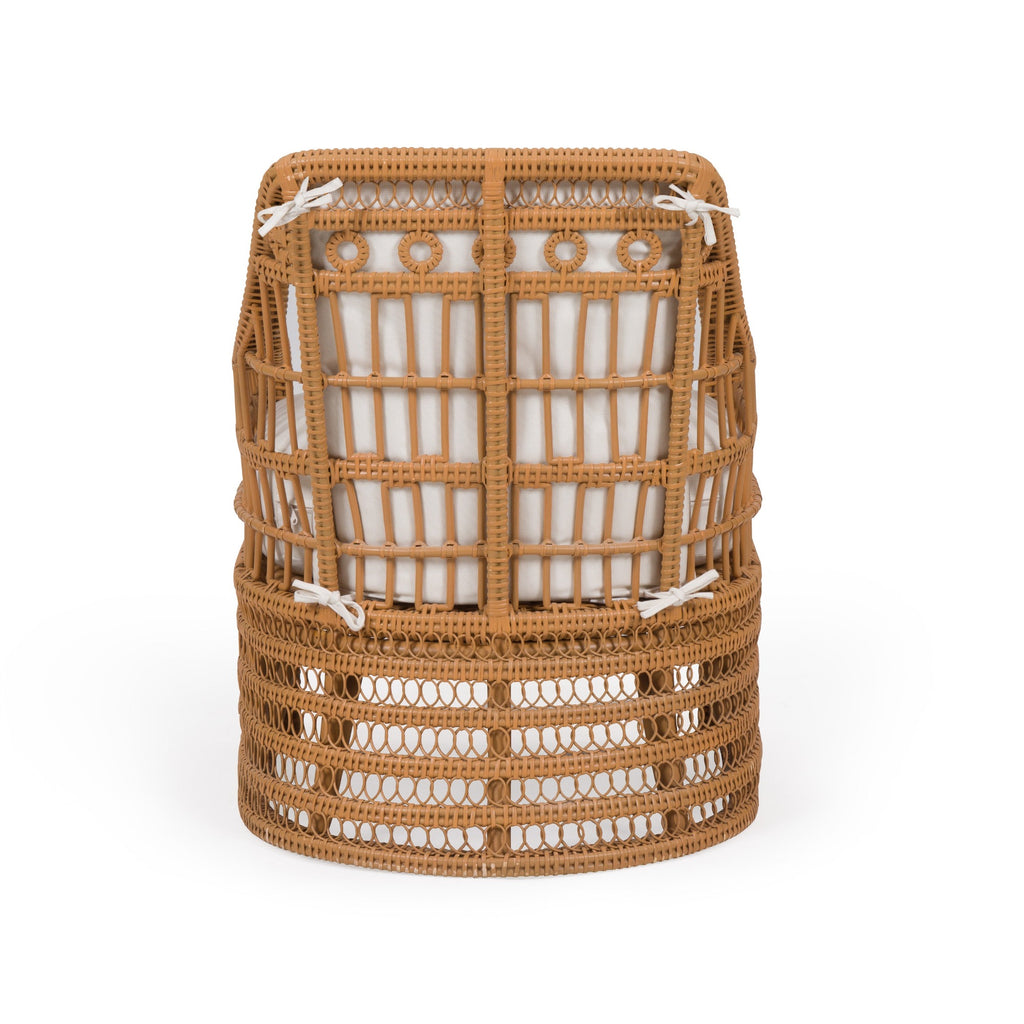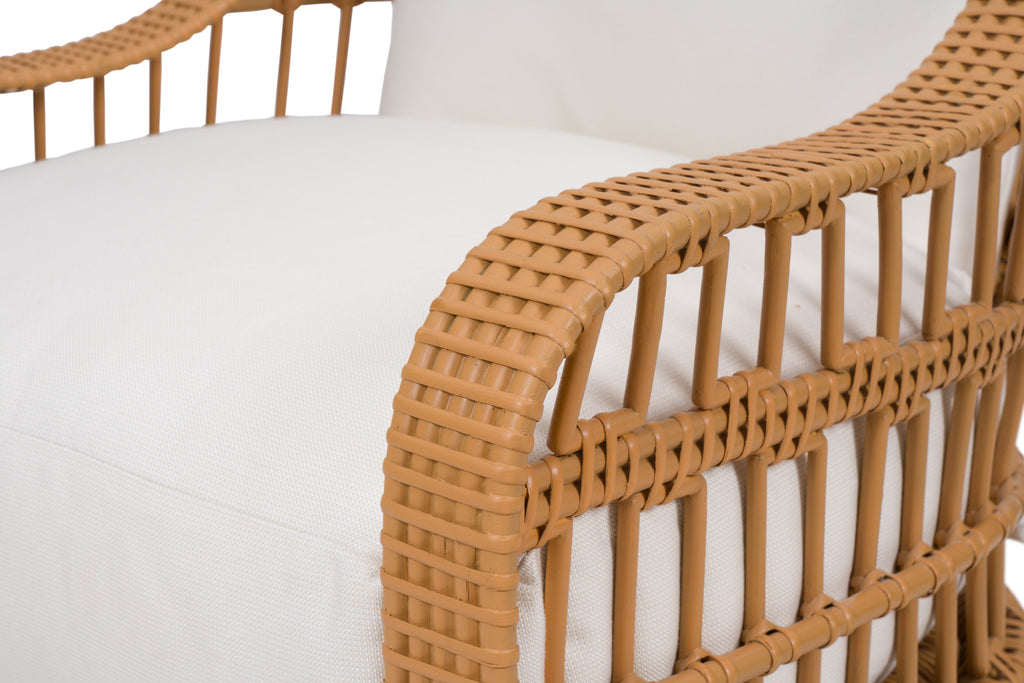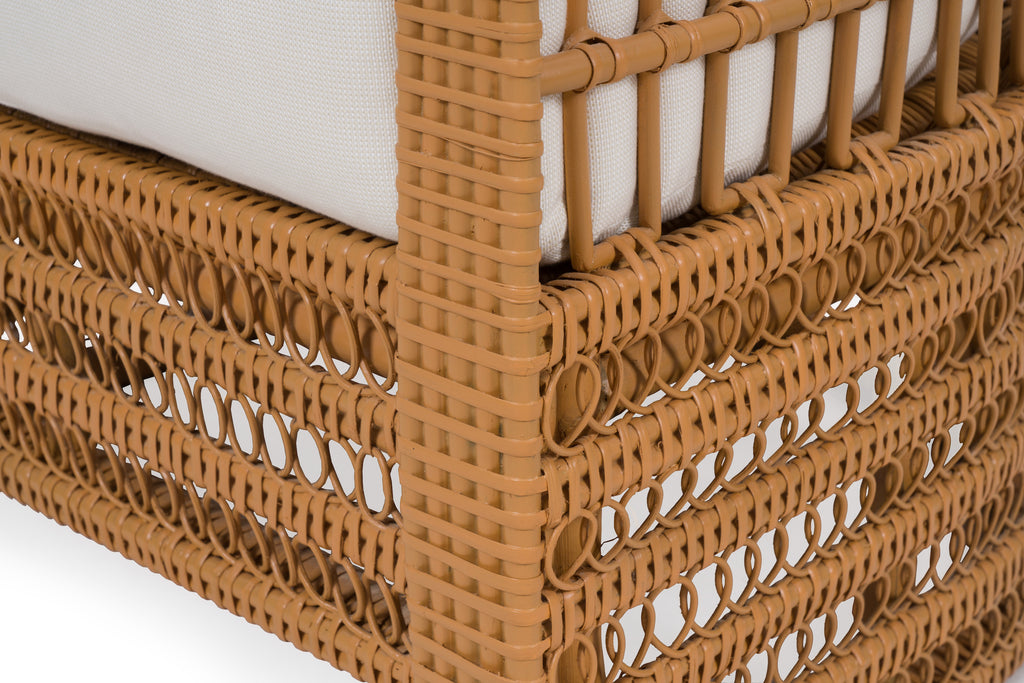 Carolina Dining Chair
Treillage Collection
$3,300
Dimensions
Overall dimensions: 26.5" W x 22" D x 34-1/2" H
Seat height: 18.5" to top of cushion
Arm height: 22" at lowest point of slope
Seat: 23" W exterior, 22" W interior
Tear sheets & Downloads
Share
Description
The Treillage rattan collection celebrates the ancient art of wickerwork, which has been practiced for thousands of years. Ancient Egyptians made chairs of natural rush, while craftspeople in China and India worked with cane; medieval Europeans often utilized willow, and later mimicked the caning techniques of China. The Arts & Crafts movement celebrated the handmade qualities of these furniture traditions, from which time wickerwork has remained a casual and stylish addition to any interior. Our collection uses the natural fibers of the rattan palm: graceful, minimal frames are contrasted with a variety of decorative wicker artistry: tight loops run along the chair aprons, with airier open meanders on their upper levels, complemented by circular medallions. The Carolina dining chair is comfortably upholstered with tie-on seat and back cushions.
Overall dimensions:26.5" W x 22" D x 34-1/2" H
Seat height: 18.5" to top of cushion
Arm height: 22" at lowest point of slope
Seat:23"W exterior, 22" W interior
Additional Information
Natural rattan is suitable for use indoors or on a covered loggia, porch, or veranda.
Seat and back cushions are not available separately and come ready-to-ship with frames. Cushions are currently offered in Sunbrella/Natural Natte fabric only.
Not available in COM.
Treillage takes its name from the iconic garden antiques store founded by Bunny and her husband John Rosselli in New York. Rooted in Bunny's passion for natural materials, Treillage recaptures the atmosphere of the storied destination through furniture, art, and accessories.