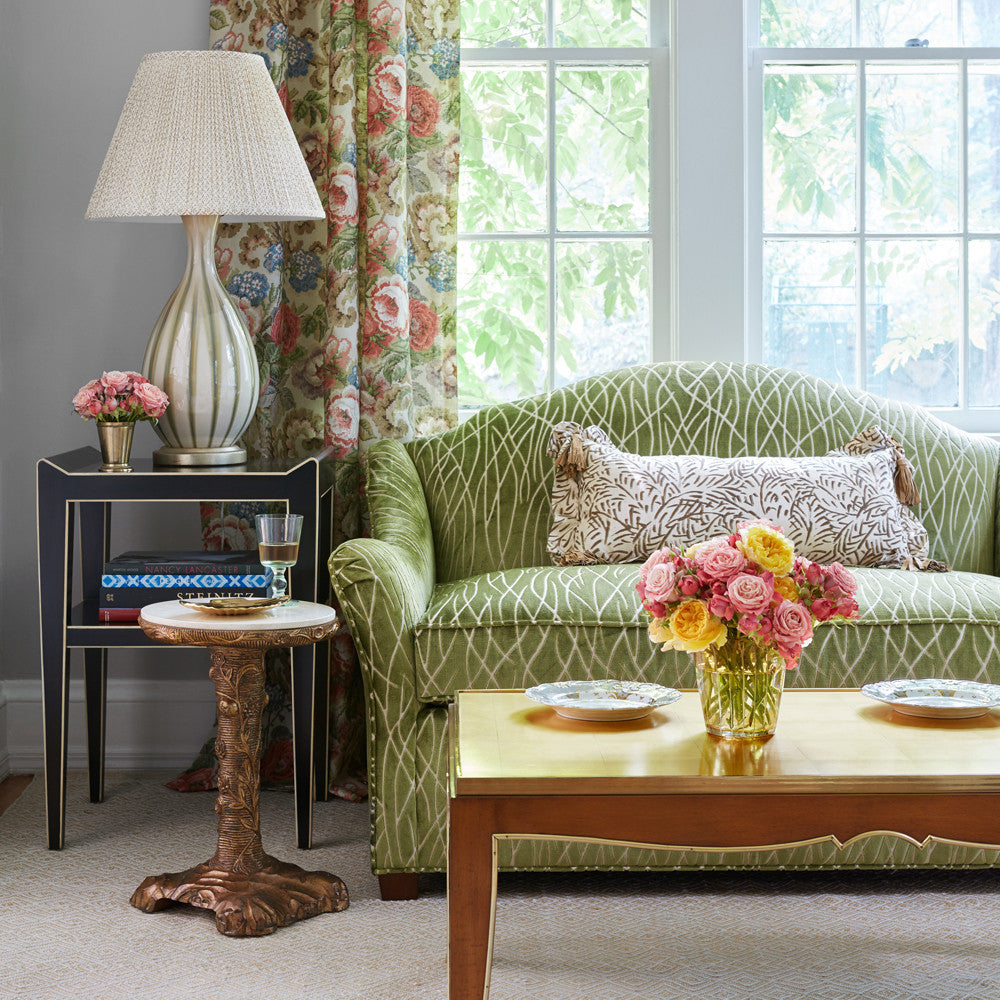 Adele Side Table
$1,995
Dimensions
Tear sheets & Downloads
Share
Description
20"W x 16"D x 28"H.
Additional Information
Hand-carved local hardwood.
Hand-finished Macassar ebony with faux painted bone detail.
Imported.
Slim and nimble, like Fred Astaire's sister and vaudeville partner, Adele Astaire, this table works where a smaller side table is needed. Its Macassar ebony finish with faux painted bone detailing gives the table a modern edge, while its shelf adds functionality.
"The whole idea for me to design furniture came from what I couldn't find. Mostly, end tables—I'm always designing an end table! The furniture design comes out of the interior work. So many of my designs come from the things that I spend hours looking for."