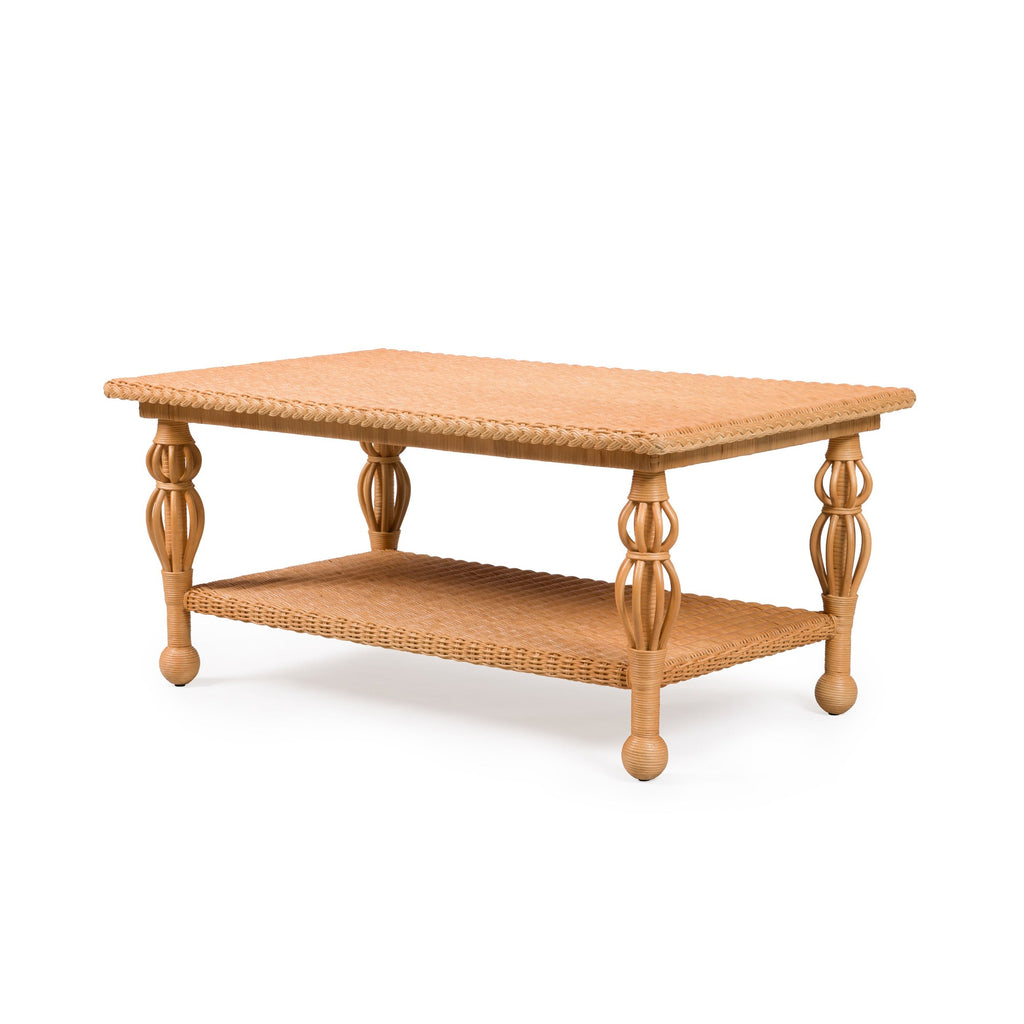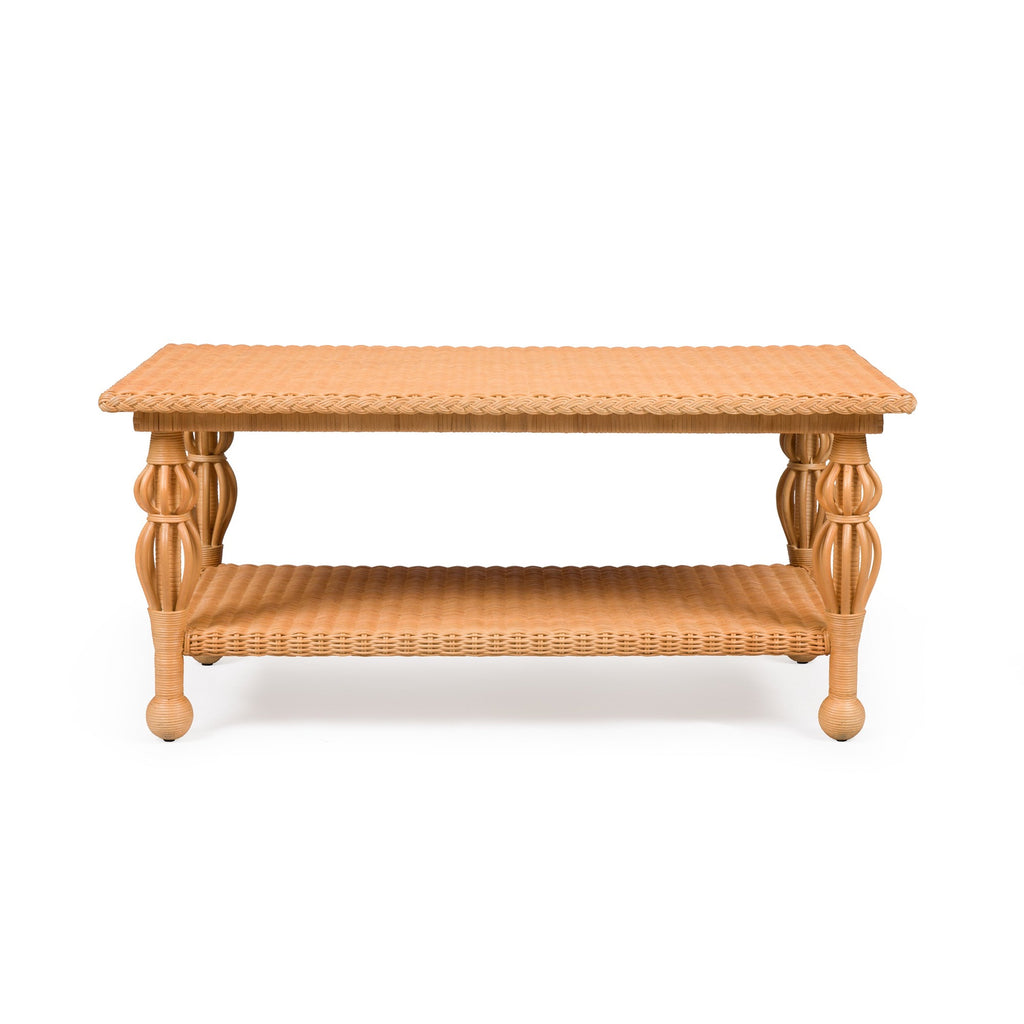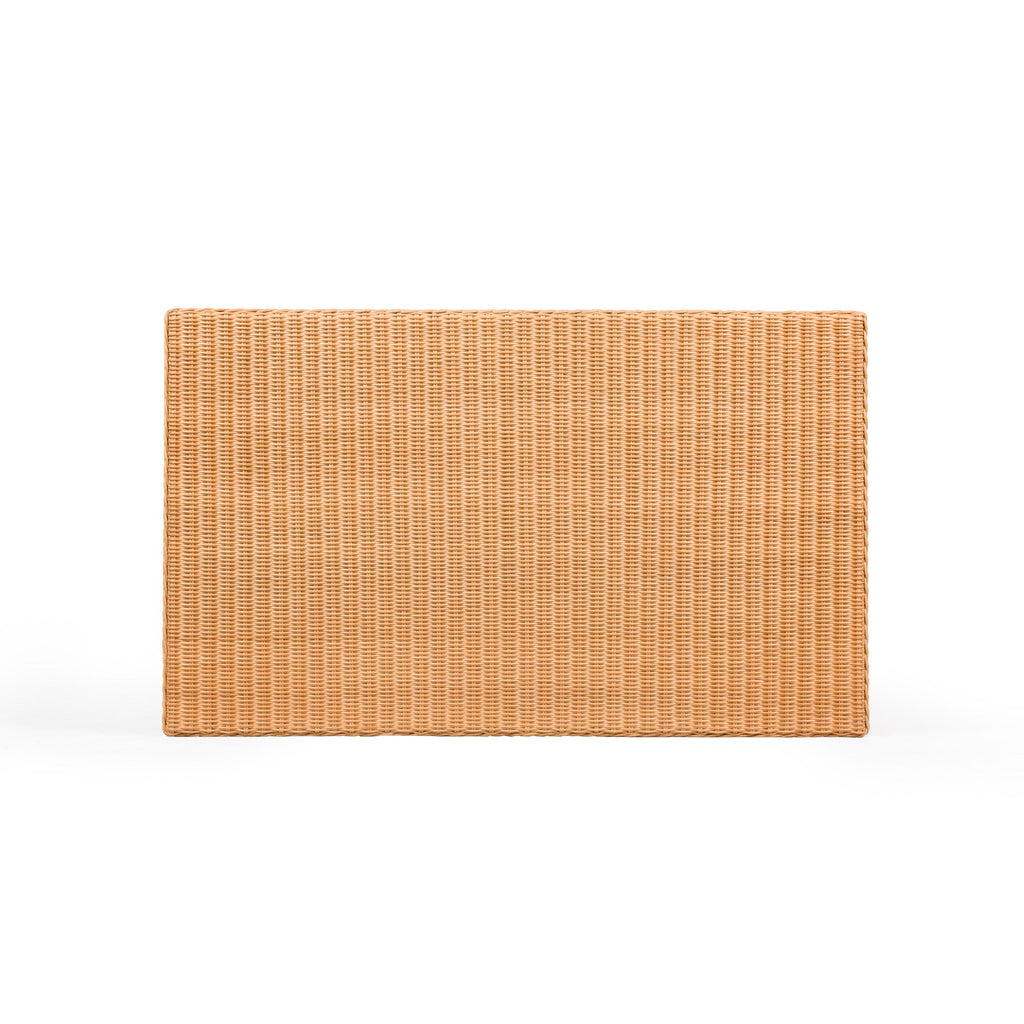 Nightingale Coffee Table
Treillage Collection
$2,400
Dimensions
Dimensions: 40" W x 24" D x 18" H
Tear sheets & Downloads
Share
Description
Bunny has always been inspired by wickerwork and the ability of an artisan to turn reed into art. Our new Nightingale Coffee Table demonstrates two particular favorite techniques: braiding and also bird-caging, the former evident across the top edge, and the latter used to create the characterful legs. Lower, reinforced shelf. 
The Treillage rattan collection celebrates the ancient art of wickerwork, which has been practiced for thousands of years. Ancient Egyptians made chairs of natural rush, while craftspeople in China and India worked with cane; medieval Europeans often utilized willow, and later mimicked the caning techniques of China. Later, the Arts & Crafts movement celebrated the handmade qualities of these furniture traditions, from which time wickerwork has remained a casual and stylish addition to any interior. Our collection uses the natural fibers of the rattan palm.
Dimensions: 40" W x 24" D x 18" H
Additional Information
Natural rattan is suitable for use indoors or on a covered porch, loggia, or veranda.
Treillage takes its name from the iconic garden antiques store founded by Bunny and her husband John Rosselli in New York. Rooted in Bunny's passion for natural materials, Treillage recaptures the atmosphere of the storied destination through furniture, art, and accessories.