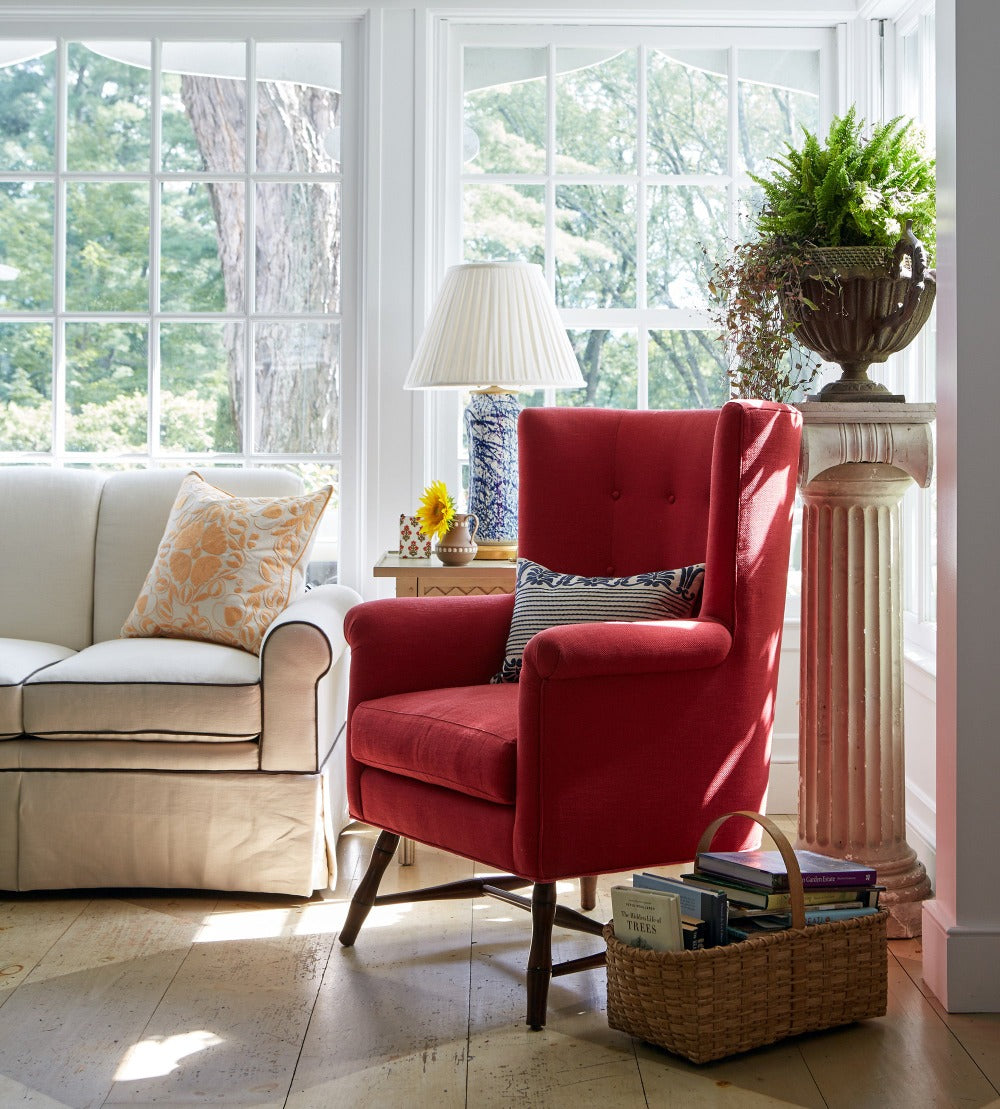 Box Pleat Linen Lampshade
$295 – $325
as specified:make selections
Dimensions
18" x 9" x 13" slope
15" x 8" x 11" slope
Tear sheets & Downloads
Share
Description
Available in 2 sizes:
18" x 9" x 13" slope
15" x 8" x 11" slope

Additional Information
Empire box pleat shade with interlining self welt trim.
Please note that the color of our white and off-white lampshades will vary based on daylight and night lighting conditions. When illuminated—especially after sundown—the shades may appear more creamy or yellow depending on the color temperature of your chosen lightbulb ("soft white" bulbs project a more yellow color whereas bright whites and cool white bulbs illuminate with a cooler, blue-tinted light).
Made in the USA.
"I love interesting lampshades. In a modern room, all the shades (the few there are) should be the same. In a more eclectic space, you can have fun with patterned fabrics that look nice with the lamps in the room."
An off-white linen box pleat shade with interlining and self-trim at the top and bottom. It's a classic style that adds understated texture and a charming glow when lit - warming any alcove it sits in. Scaled to work on nearly all of the Bunny Williams Home table lamps. Inquire about custom sizing, available for an upcharge.