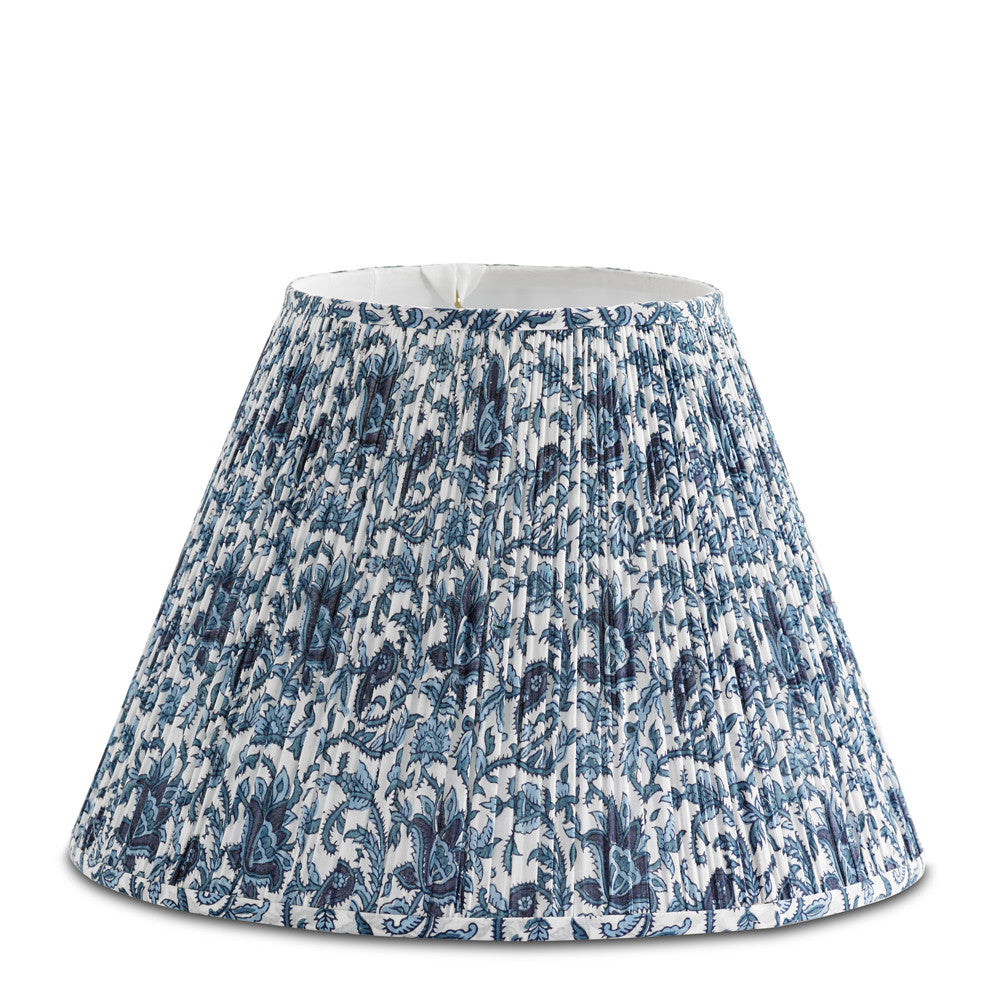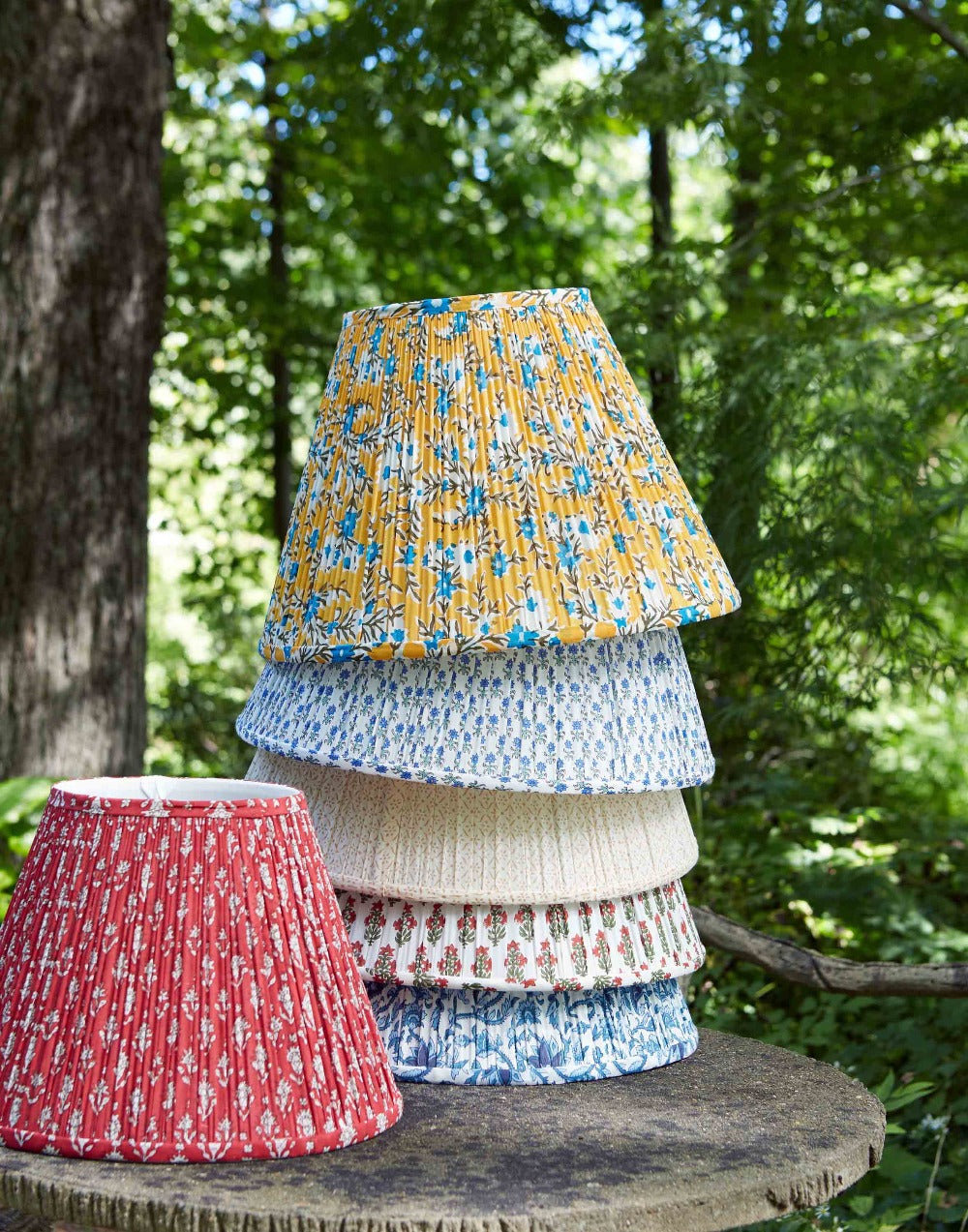 Southern Blues Lampshade
$295 – $345
as specified:make selections
Dimensions
18" x 9" x 13" slope
15" x 8" x 11" slope
Tear sheets & Downloads
Share
Description
Available in two sizes:
18" x 9" x 13" slope
15" x 8" x 11" slope
Additional Information
Empire pleated shade with self welt trim.
Made in the USA.
"I love interesting lampshades. In a modern room, all the shades (the few there are) should be the same. In a more eclectic space, you can have fun with patterned fabrics that look nice with the lamps in the room."
Patterned lampshades have long been a decorator's secret to add color and texture to a space in a unique way. Our exclusive patterned shades are the perfect tool for this - made of cotton voile fabric that is handblocked in India and shirred and assembled in the USA. This blue flower and vine pattern is a bold way to add classic blue and white to a space. Try it on our Cinnamon Lamp, to create a mellow and relaxing atmosphere. Scaled to work on nearly all of the Bunny Williams Home table lamps.