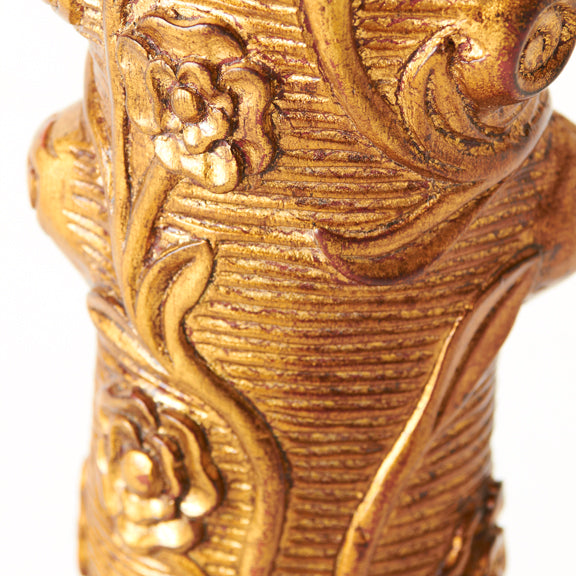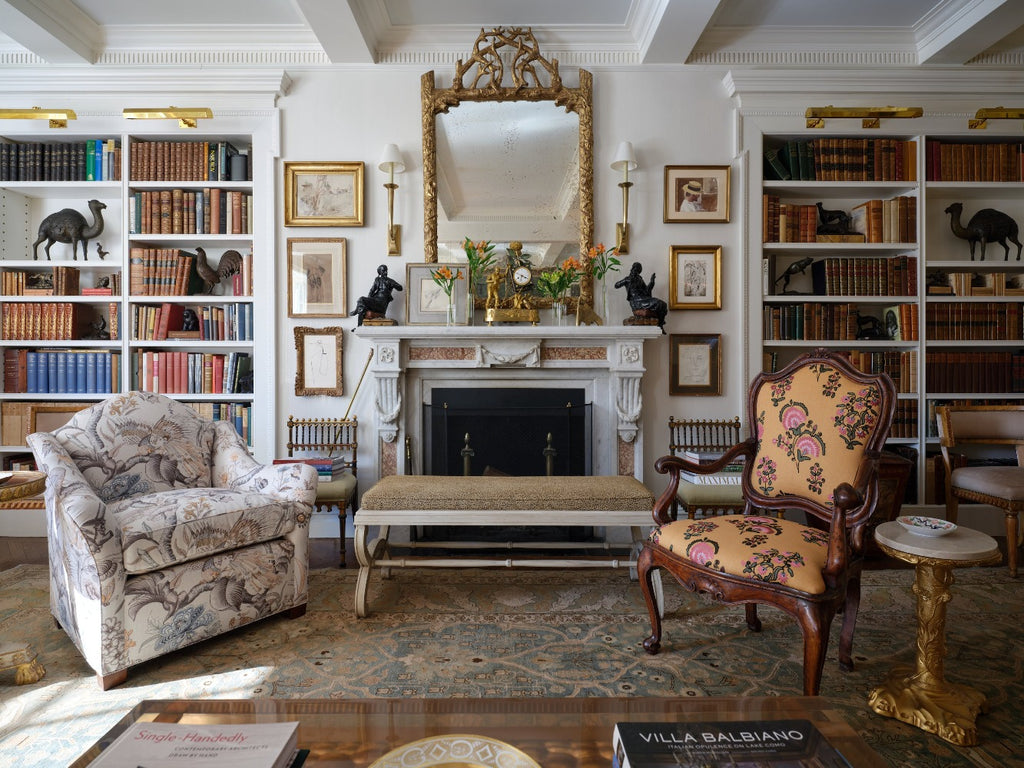 Albero Drinks Table (Gold)
$2,350
Dimensions
14-5/8"W x 11-7/8"D x 19-1/4"H.
Tear sheets & Downloads
Share
Description
14-5/8"W x 11-7/8"D x 19-1/4"H.
Additional Information
Hand-carved hardwood base with hand-applied gilt finish.
Oval-shaped travertine marble top.
Imported.
"I like a little gold in a room. I like different textures and pieces of furniture because I think they stand out. They don't just smoosh together into one big brown or one big white room."
This magical little table is inspired by the 18th century Rococo art movement and truly embodies the joyful decorative nature of the time. Stylized vines, twigs and rock-like motifs gleam with a lustrous hand-gilded finish. The smooth marble top adds beautiful contrast. The perfect addition to a living room, it sits at the right height to hold a drink and only takes up the space it needs to.