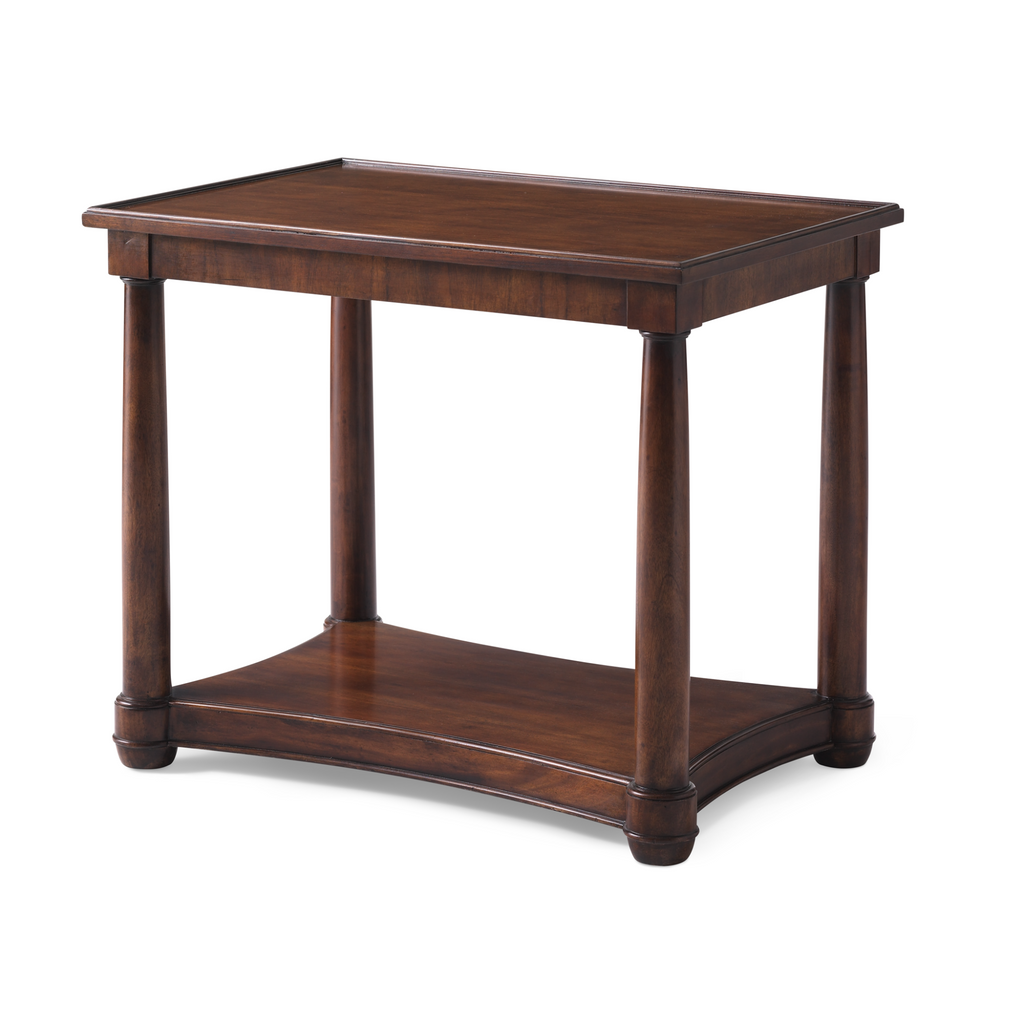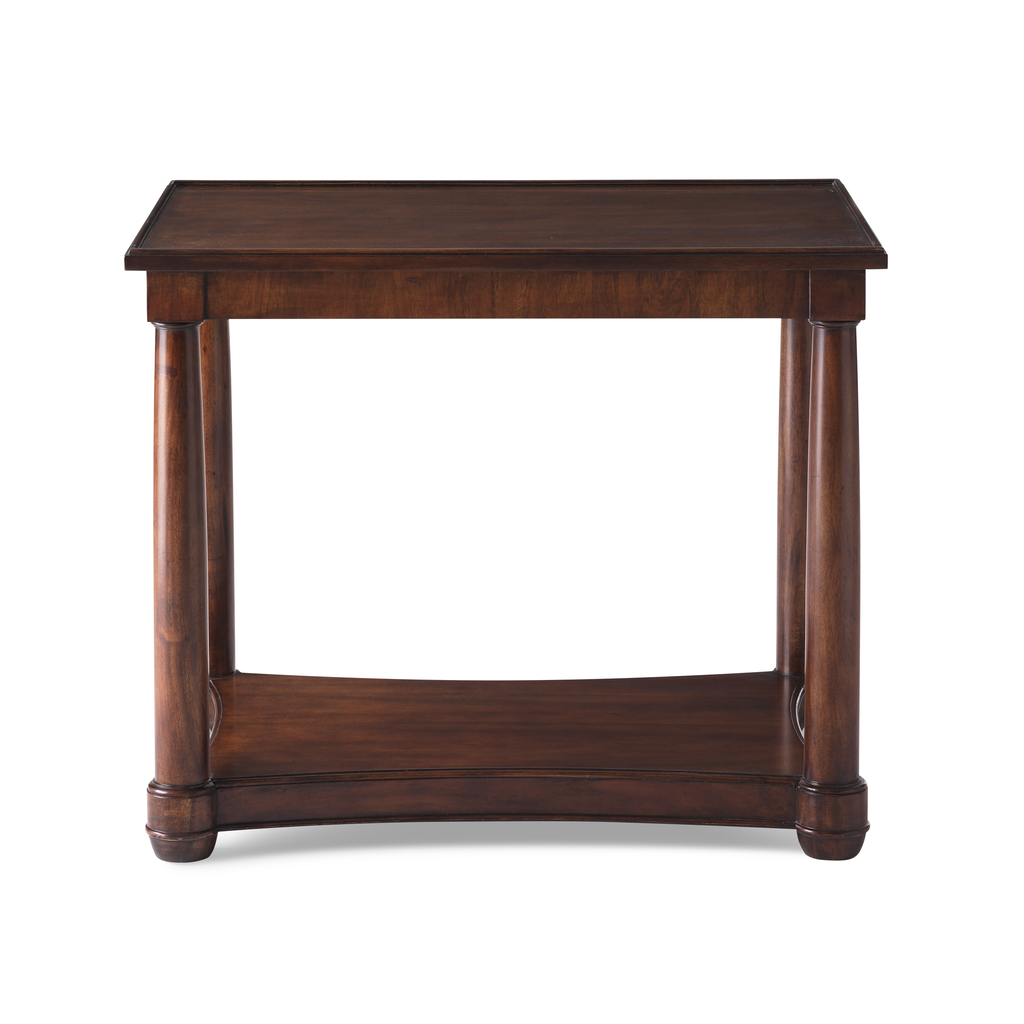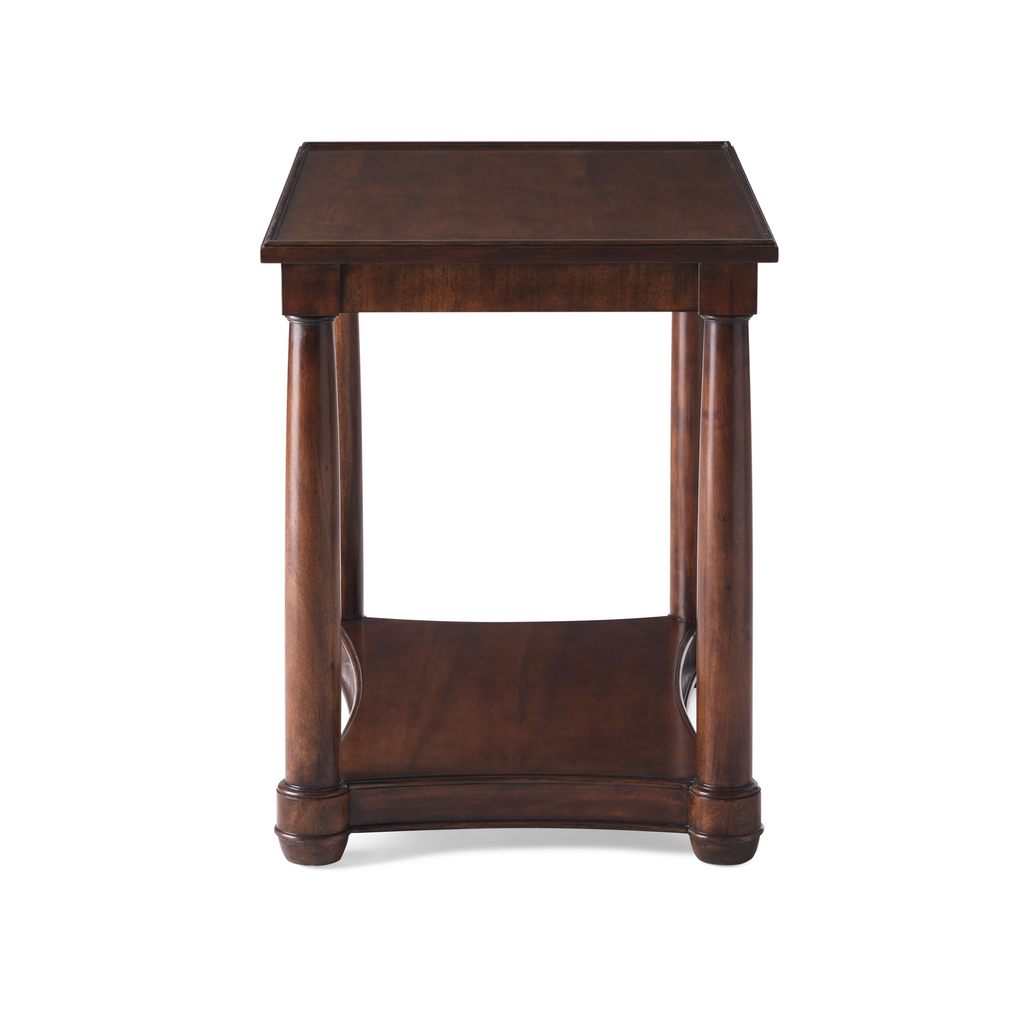 Hamilton Side Table (Mahogany)
$2,900
Dimensions
Tear sheets & Downloads
Share
Description
36"W x 24"D x 30"H.
Additional Information
Hand-carved local hardwood.
Medium mahogany finish.
Imported.
This gentlemanly-proportioned side table is well suited to flank a larger, more grandly scaled sofa. A shaped bottom shelf adds extra storage, and would even work as an alternative to a large bar cart. Available in a medium mahogany painted finish.
"When using matching pairs in a room, I try to vary the arrangement a bit. For example, if I have a pair of chairs next to a sofa, I would probably not use a pair of tables and put a pair of lamps on them. You can rely on symmetry without relying on pairs which can get boring."